Many retail outlets are still using basic electronic tills, cash registers or even just cash drawers which obviously cannot provide the retailer with the necessary stock control and purchase order information required to run a successful retail outlet in today's competitive market.
To address this situation the epos centre carried out in depth research and found the EPOS system which had the strongest reputation and gave the very best value for money.   There are many electronic point of sale systems out there, but para network came out on top as it provides small to medium sized businesses with what they really need – easy and accurate inventory tracking, stock control, purchase ordering  and the opportunity to improve profitability and customer satisfaction by delivering superior service.
Consisting of a bar code scanner, receipt printer, pole display, keyboard and cash drawer, our typical point of sale equipment and software solution brings with it a wealth of information for the retailer and allows them to take reports which are necessary to run a successful retail business.
Customers of the epos centre benefit with a complete service ranging from initial consultancy and advice on system specification through to installation and staff training.   Our technical support team then takes over to ensure that any queries clients have regarding their systems are answered and resolved quickly.   A relationship with the epos centre can give your business a real competitive advantage.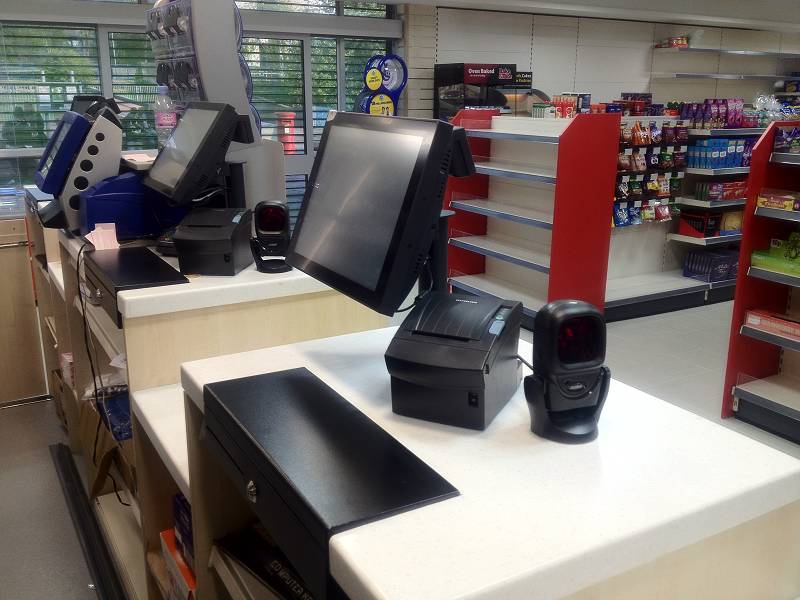 Our Professional Para Network EPOS System solution builds on the features of the Standard System and is suitable for retailers with multiple checkouts in a single store.
Improve Profitability and Customer Satisfaction
Deliver Superior Service
Rapid Customer Check Out
Easy, Accurate Inventory Checking
It includes all the components you need to create a point of sale workstation – just add a PC and monitor.  The electronic point of sale system features para network software, barcode scanner, receipt printer, pole display, cash drawer, keyboard, POS shoe and your first checkout lane licence.  Ready to use right out the box, this epos system is ideal for retailers including, apparel, jewelry, specialty, sporting goods, gift shops and general merchandisers.
Para Network Professional Software
Our software includes all of the functionality of the Standard (Std) edition and extends the functionality with the following features:
Employee time clock
Cash drawer shift tracking
Generate quotes
Create contracts to automatically discount items
Track accounts payable
Set up retail prices per item
Set individual security settings for each user
Email invoices, purchase orders, and account statements
Para network  supply, build and fully configure complete new EPOS hardware and software solutions for the retail industry.
A  EPOS terminal – a custom designed and resilient PC system linked to a back-office server allows you to handle payments quickly, update stock and inventory lists with instant stock information.
Touch screens with custom designed EPOS software allows prompt sales transactions while providing sales information to help you focus on more profitable lines, improve your stock purchase forecasting and minimise inventory.
By connecting EPOS to back-office systems such as your website or accounting package, you can increase control over your business and improve profitability. When linked to your E-Commerse website this will provide your online customers with up-to-date product and stock information. If a line of items runs out, EPOS can update your website automatically to show that it is unavailable and warn potential customers that there will be a delay in delivery or offer an alternative.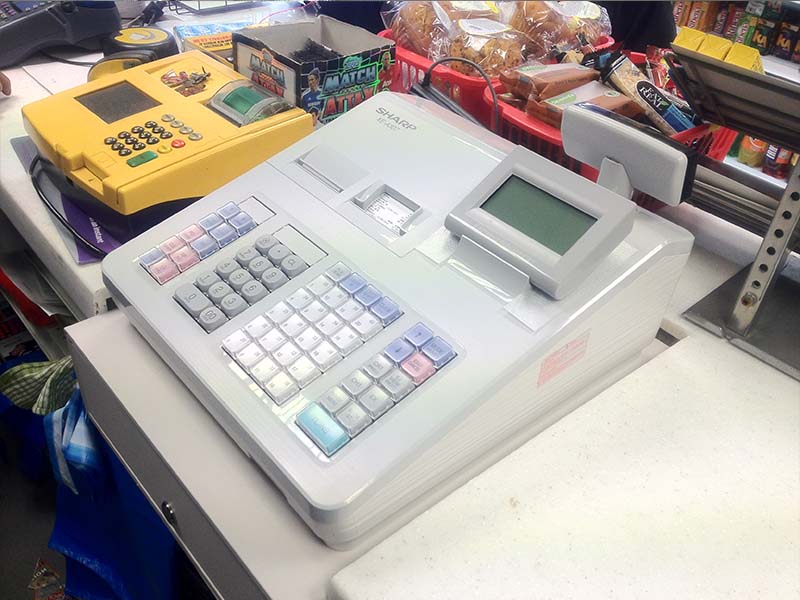 Use EPOS as your main stock control system, so allowing you to keep stock information up to date and automatically determine which product lines sell the best so streamlining your supply chain orders, Use Integrate EPOS hand scanners loaded with your stock details for quick and easy stock take procedures.
We supply :
EPOS All In One Tills
ELO Touch Screens
Thermal Printers
Barcode Scanners
Cash Draws
Routers
Full EPOS Software
Windows Servers
VPN set up